Smart factories, high level of automation, robots, cobots and industry 4.0 concepts will not be enough to regain competitive advantage for Western European* companies. The reason is very simple, these technologies will be available to everyone and there is no real barrier to entry. These technologies won't be very expensive and the ease of mastering them is their core claim.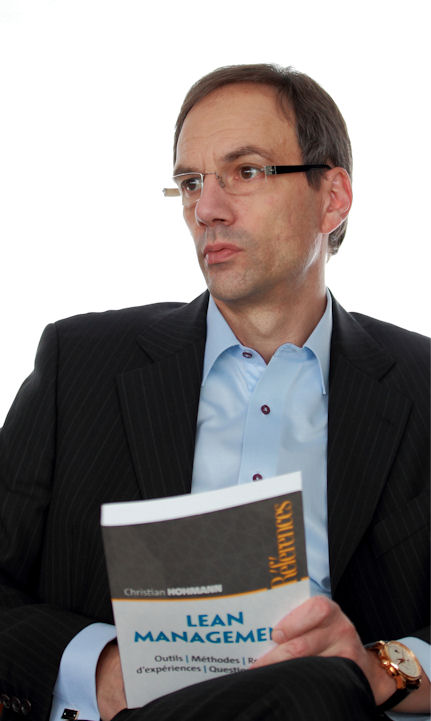 Thus, everything else being equal, technologies alone won't change contestants' actual competitive advantages once they all acquired and mastered them.
Will the innovations therefore be useless? Surely not, they'll enhance tools and processes and open new perspectives, but technologies alone won't regain competitive advantage.
* This post is written from a French perspective which may be valid for Western Europe and United States as well
What can differentiate a competitor from his peers is the attractiveness of its offers, as it already did and still does before the next techno revolution. Attractive offers are based on:
Innovative products and services
High level of customization
High perceived value
Fast deliveries
These features are responses to common customers' expectations like:
the fascination for novelty, originality
the desire to distinguish from the mass with something custom made
the ratio from perceived quality and value to its cost
the instant satisfaction of desires
In other words, it is not the means – read technologies – used to please customers that determine performance but the way of using them. The keys to competitive edge do not relate to machinery, automation nor sophisticated IT alone but to smarter use of them.
Hints for future successes, with a bit of high-tech
Analyzing voice of customers, soon greatly improved with big data.
Big data brings all kind of heterogeneous information together, analyze them and refine customers' preferences better than traditional inquiries could achieve. For a simple reason: inquiries are based on limited questions with limited answer options and too often biased. Respondent keep much of their expectations and desires unspoken, implicit and thus hidden. Big data allows gathering small pieces of information in tweets, facebook posts, online orders, blog comments, etc. and finding correlations that allow to refine the offering to customers' unspoken and maybe unconscious longings.
Innovation
Innovation is not only responding to customers' whishes but surprise them with something new, different. Here TRIZ may help. TRIZ is one of these powerful methods and tools that didn't really make it into the light so far.
TRIZ is a problem solving method based on logic and data, not intuition, which accelerates the project team's ability to solve these problems creatively. TRIZ also provides repeatability, predictability, and reliability due to its structure and algorithmic approach. "TRIZ" is the (Russian) acronym for the "Theory of Inventive Problem Solving." G.S. Altshuller and his colleagues in the former U.S.S.R. developed the method between 1946 and 1985. TRIZ is an international science of creativity that relies on the study of the patterns of problems and solutions, not on the spontaneous and intuitive creativity of individuals or groups. More than three million patents have been analyzed to discover the patterns that predict breakthrough solutions to problems.
source: http://www.triz-journal.com/archives/what_is_triz/
The TRIZ pioneers used a big data approach in time big data as technology and tool did not exist. Now that big data is growing mature, methods like TRIZ and QFD (Quality Function Deployment) could be boosted and jointly used for invention.
Speed
Speed, both for launching often new products/services and deliver them fast to market, is a key success factor. Additive manufacturing (3D printing) may be a technical response, but when it comes to speed Lean can help a lot.
Lean is not only about reducing lead time, but also avoiding loops (e.g. rework), unnecessary dwelling (e.g. waiting for next process step or waiting for inventory queue to flush). Lean also cares about doing things right first time, improving in-process quality and doing what is really necessary to deliver value and thus stop over processing and needless tasks. While all this reduces lead time, it reduces also costs and improves quality.
Profitability
Profitability means that all the previous should not be done at the expense of company's profit. Profit making is essential for company's sustainability. What's the use of a one-shot success?